Re-ordering content on a health care organization's site for quick absorption
The client wanted to update the look of their website but had not yet drilled down to the level of how to make content most accessible to users. The main goal in working with dozens of content owners on this 1,000-page site was to determine essential information and display strategies for Web content to allow users to get in, get what they want and get out. Writing and rewriting of pages was aligned with business objectives.
ORIGINAL
One of the services offered by this membership organization in the health care field was research assistance. The setup of that section's main page was well-intentioned, full of information, but too long and lacking the kind of structure that would help people understand their options.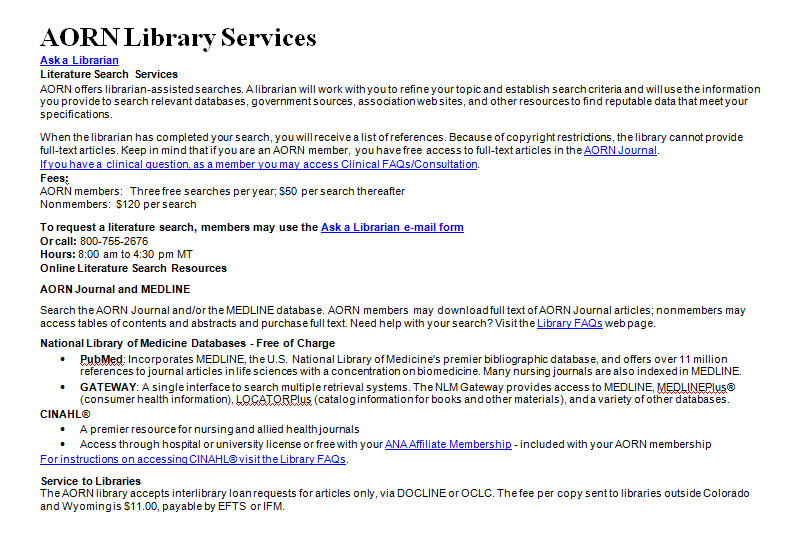 REVAMPED
The content owner clarified the true purpose of the page — to help people do literature searches. We used that as a page title instead (also eliminating the name of the organization, since it was in the banner of the page anyway). The two kinds of searches available were identified: DIY or pay to have the search done. With the re-structuring, a lot of redundancy and unnecessary text fell away, and people could get to what they wanted much more quickly and easily.